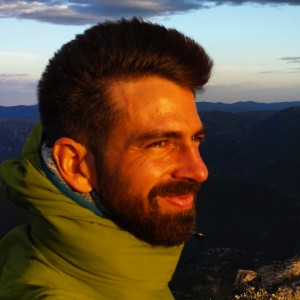 Guillaume Laplane (FR)
Formé et accrédité enseignant des 5Rythmes® par Gabrielle Roth et son équipe.
Danseur et architecte, passionné et inspiré par la puissance bienveillante, créative et guérisseuse de chaque personne et chaque éléments de la nature.
Sa danse l'a amené à enseigner des stages internationalement et au coeur de sites naturels majestueux tels que le Desert Marocain, les plages de Corse et d'Ibiza, les paysages bruts de l'Islande et les forêt de Finlande.
Son enseignement est doux, clair, ouvert d'esprit et créatif, constituant une base sécure et inspirante pour le développement de notre relation à soi, aux autres et à nos environnements de vie. 
Guillaume a travaillé en danse d'improvisation avec Anna Halprin & Marie Motais, en contact improvisation avec Manuela Blanchard, en méditation & Tantra avec Margot Anand, dans l'art du touché intuitif et en tant qu'eco-architecte indépendant en Suisse & France.
Guillaume Laplane (FR) 
5Rhythms® accredited teacher by Gabrielle Roth since 2007.
He inspires us through powerful and subtle explorations into movement, touch and connection to nature.
Continuously deepening his understanding of the 5Rhythms map, he opens up new dimensions in our understanding and relationship to one-self, the others and our changing worlds.
His teaching style is soft, clear, open minded and creative.
He create a safe and inspiring space for everyone to developpe, explore and transforme the relation to one-self, others and our life environnements.
The Elemental Explorations are 5Rhythms in connection to stunning natural sites and them specific elemental qualities.
Guillaume worked in improvisation dance with Marie Motais & Anna Halprin, in contact impro with Manuela Blanchard, in tantra meditation with Margot Anand and as an independent eco-architecte in Switzerland & France for 10 years.